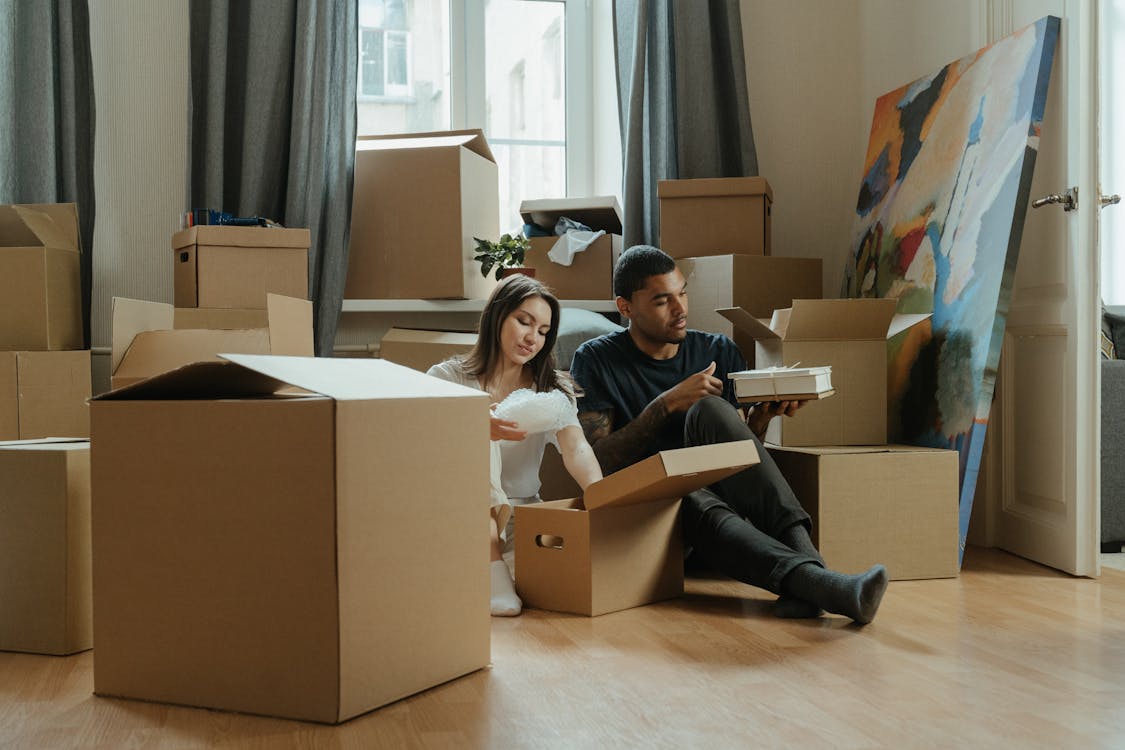 Let's admit that moving is possibly one of the most exhausting and overwhelming tasks. Just thinking about packing, organizing, and bribing your friends to help with your stuff is stressful. And not to mention how thinking about transportation and setting up all over again is enough to worry.
Initially, when you or someone in your family decides to relocate, or even if you're considering selling a house, there are tons of questions popping into your head like: How will you pack everything up? Is there a right way? How much will everything cost? How can you prepare yourself if something goes wrong?  If that's the case and you're looking for ways to help make your move less stressful and more comfortable, keep reading. Here are some things to do when moving into a new house;
Get Organized from the Get-Go
As a rule, you need to remember to remain organized. Organization and proper placement/ management will help you avoid any mishaps or last-minute anxiety attacks. Unless you are leaving in a hurry, the chances are that you will have more than a month to plan. So here's what you should do;
Get Boxes: Be thrifty and get your hands on as many moving boxes as you can. Most local stores and warehouses have them for free, and you can also check a couple of websites.
Make a To-Do List:

Making a To-Do list is one of the most straightforward things to help you keep track of everything. If you despise writing it down on a paper or notepad, make one on your phone. Make elaborate lists and pen down everything you need to get through. Your listing should also consist of companies and numbers that you require to help you move. For instance, transport providers and

furniture movers

are a necessary consideration for relocation.

Map out Your Strategy: It would be best if you worked everything out before you start packing. If you only have to make a shorter move, ask your friends around, see if they would be available to help you move.
Keep Your Movers Updated
According to Easy Move Services, "Small boxes are one thing, but heavy furniture is a whole other story, and for that, you need movers. Please communicate with your movers to let them know what you expect from them during the move. If you have any delicate decorative pieces that require caution, you need to mention beforehand. These details are crucial for a smooth transition and a proper estimation of the total cost. They need to know how many and how heavy some of the things are so they can arrange equipment for it timely."
Picking the Right Transportation
Among many things to do when moving into a new house, picking the right transportation for a smooth transition is vital. You need to choose the right truck size so all your things can get transported in one go.
Recommended Guidelines:

In general, a 16′ cube truck is perfect for a one-bedroom apartment. 24-26′ vehicles will help transport 2-3 fully furnished bedrooms in one go.
Get Rid of What You Don't need
Moving allows you to get rid of things hidden in your attic for ages. It is a great time to go through old clothes, books, furniture, and utensils to see what you need and don't need. You can arrange them in different categories and have your very own garage sale. You can also sell some stuff household things and clothes online, or you can choose to donate to Goodwill. Many old magazines, pamphlets, old books, and notebooks can get recycled into new paper.
You Need a Packing Kit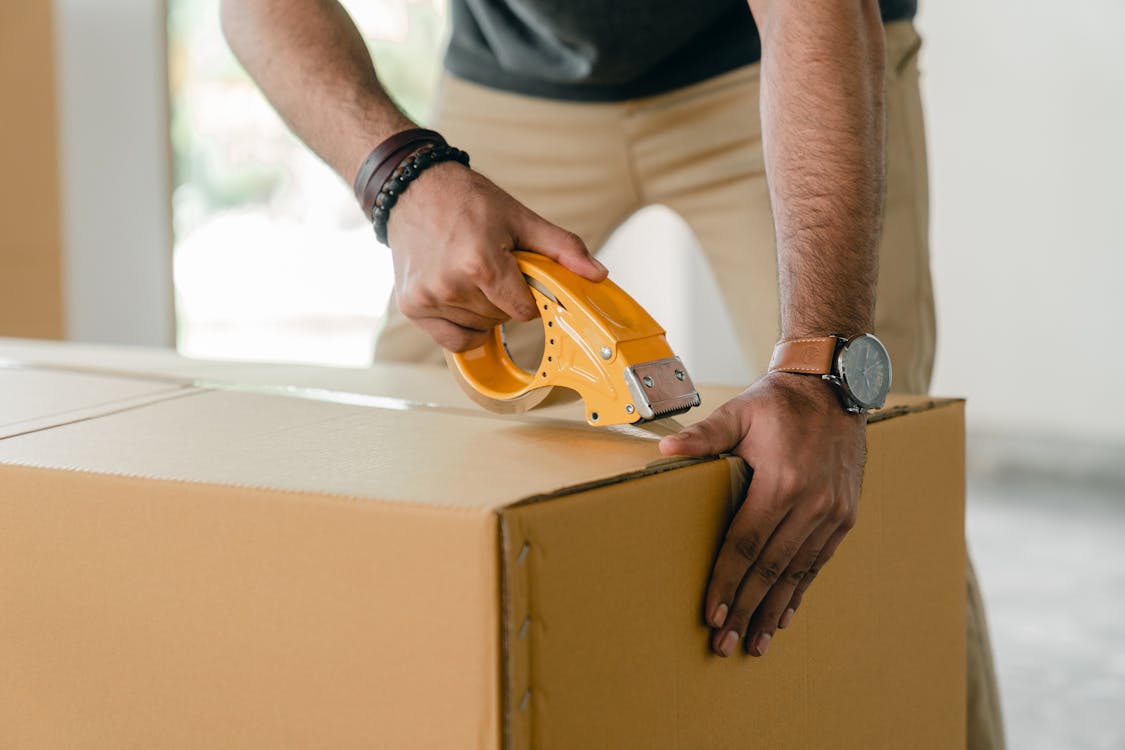 If multiple people are helping you pack, establish a system. Mark or label boxes with delicate items and keep tape and newspapers with more packing material to secure everything. It will help you divide the job and assign different roles to people. You will get done sooner than you initially planned.
Go Green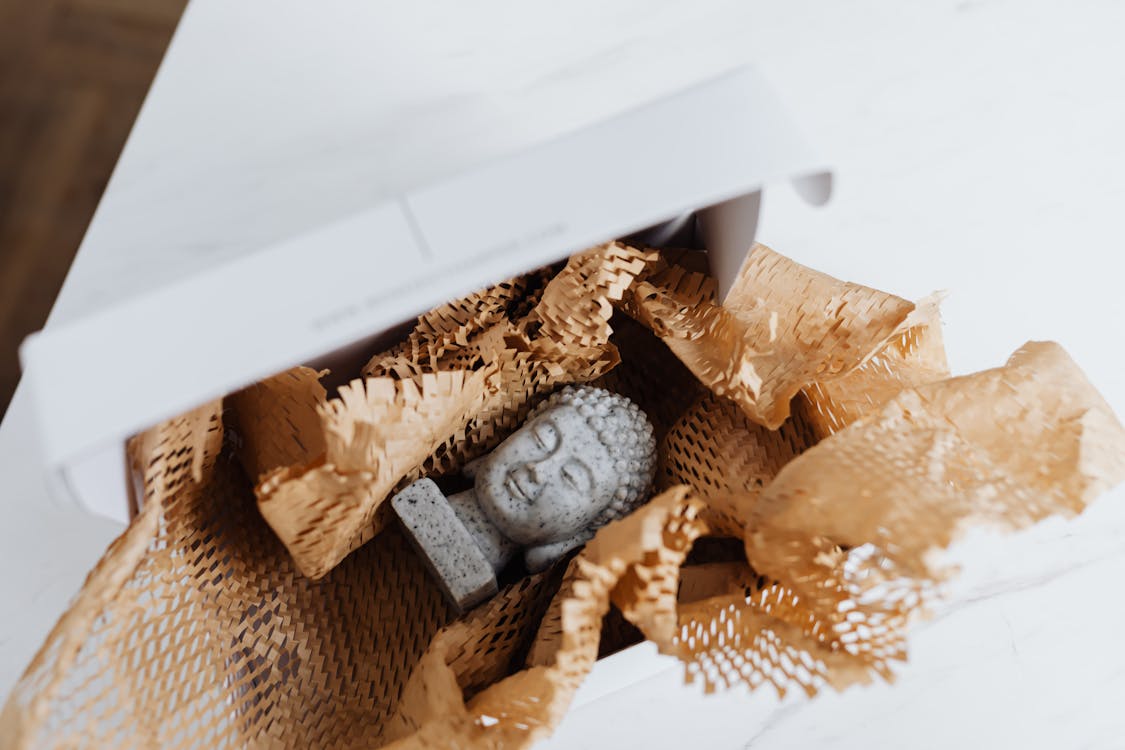 Moving day will be messy in terms of the amount of rubbish you will be leaving behind. Invest in some reusable plastic bins. It is hard to arrange things the minute you unload them, so reusable plastic containers can be their new home till you can find the time to arrange them in their proper place. Instead of bubble wrap, you can use linen cloths or hay for wrapping your breakables.
Taking Inventory
Taking inventory is very important among things to do when moving into a new house, especially if you're hiring a moving company. A record of your household things and your boxes is useful in case anything goes missing.
You can either add it on paper or print out a spreadsheet and assign it to every box. With each number assigned, mention which contents are in the box. Not only will this making loading and tracking easy, but you'll be able to easily find necessary items once you are in your new home. 
Label Your Boxes
It's time for all nerds to shine and get their label makers out. Labeling boxes is essential because it helps you keep track of and manage inventory. You can use even a standard Sharpie marker, but remember to label all sides of the box.
A Moving Day Kit is Important
The day of your move will be hectic. Make sure to prepare your very own kit to help you along this tiresome journey. Your package should contain water bottles, some snack bars, soap, torches, sanitizer, toilet paper, trash bags, and a fresh change of clothes.
Move Back Your Delivery Date
If you've booked a few orders for furniture sets or anything you need at the new house, make sure you call them and update your status. Ask it to be delivered a day or two after your moving date to focus on the task.
Don't Use Trash bags for Packing
Do not use trash bags for packing your clothes. You might confuse it with actual trash and accidentally throw it out
Find a Pet Sitter
Pets are susceptible and can be easily disturbed or traumatized by the move. Leave your pet over at a friend's house, a friend that your pet is familiar with, or find a professional pet sitter. Make sure you arrange the time and get all details before the day of the move.  
Treat the people working hard for you
If your friends come over to help or have hired professionals, make sure that you take care of them. Set aside an area where they can rest and have refreshments available at all times. Order some food to show your appreciation.
Inform Your Neighbors
Moving may be hard for you, but it is also a very noisy task. The day before the move, visit your neighbors to say goodbye, and during the conversation, mention that you'll be moving out tomorrow, and there might be a lot of vehicles.
Make sure your truck isn't blocking anyone's way. If you're moving out during winters, it's smart to clean the driveway and get rid of hard ice or snow. You could potentially slow down your move if you don't plan.
Conclusion
Moving does not have to be tiring and boring. You can make it fun and enjoy the process. While relocating is hard, following proper steps and doing things the right way can help you make your move a lot less messy than it needs to be. And when you're in need of basic moving tips and ideas and looking for a house, it can't hurt to consider the points in the graphic below!
Graphic created by New City Moving.